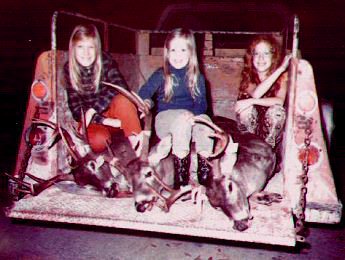 A Trailer Load of Bucks and Does!
Venado and his wife had to rent a trailer to come back from a hunt near Laredo in the early 1970s in order to bring back their deer. It isn't too often that you'll get 130, 140, and 150 class bucks all taken on the last weekend of season. When we got home, our daughters had to get up on them and pose!
---


Additional photos and comments.